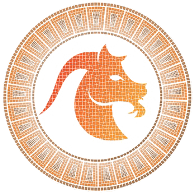 Characteristics of Capricorn
Element:
Earth.
Ruling planet:
Saturn.
Metal:
lead.
Day of the week:
Saturday.
Perfumes:
honeysuckle and pine.
Color:
light brown or camel.
Lucky Numbers:
10, 28, 37, 46 and 55.
People governed under the sign of Capricorn are the most stable, safe and quiet people of the zodiac, they are also hard-working, responsible and practical, that are always willing to persist to the extent necessary in order to achieve their goals, people of this sign are trustworthy people who often have the task of defining a project that has been initiated by the pioneers of the zodiac signs.
A Capricorn loves the arts, but music is his main emotional and spiritual engine.
A person of the sign of Capricorn demands a lot from his employees, their families and friends, but this is because a Capricorn also demands a lot from himself, this should not be misunderstood when this happens because Capricorns are very fair people.
Capricorn at Work
, The ones governed under the sign of Capricorn are good managers, they are people that are fully respected as honest and demand both discipline and respect: usually they are quite stubborn and are also able to put their responsibilities, his family and his work, before their own desires or needs.
Capricorns stand out as being great organizers and usually have some form of economic ambition and thanks to the ability to fight for what is wanted, no matter how impossible it may sound, usually, they will achieve.
The professions in which we often find the ones governed under the sign of Capricorn are economics, accounting, management, and employees of the real estate sector, as well as politicians, but also, the Capricorn can become excellent teachers and administrators, scientists, farmers and builders.
Capricorn in Love
Capricorn people have a hard time establishing good relations with the opposite sex, however when they fall in love, they are usually very loyal but a little jealous.
The relations established with the people of this sign start very slowly, but once it comes to love, these relations turn into lasting and trusted relationships. Capricorns are usually very reserved but once released, are usually very enthusiastic with their partner.
Aspects to be improved:
Capricorns tend to be rather pessimistic, even fatalistic if situations become difficult, sometimes they are troubled. In certain occasions, they have a hard time being generous to others, and also struggle to make favors in an altruistic way.
Do not make him angry:
these people do not like impractical plans, fantasy or the ridiculous things; they do not like frivolous or ridiculous people.