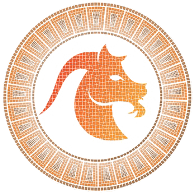 Capricorn in love and sex
A Capricorn in love and sex is a perfect element to build both romantic and sentimental relations as perfect sexual encounters that will leave you completely satisfied and all you will want to do, is to do it again with this person, but the process to come down to that, is not very simple, because they are complex beings who do not trust very much, so you should know what you should do to try to form a relationship with a Capricorn.
The conquest.
To conquer a Capricorn, either to establish a loving relationship or for just awhile of pleasure that would be extremely memorable, keep in mind that for his need to shine and reach the top, they can be people with a complex system of self-defense, which may be removed only by the doubt he always has of being able to get hurt.
They are people who have a hard time showing their feelings, they are people that may seem cold and grim during any conversation and always try to crush you with their comments and show of consistent superiority, but to get to the heart of a Capricorn, you should let him do that, without ever putting your head under his feet, because to make an opinion clear, he is capable of stepping on it without compassion.
When starting a relationship with a Capricorn, you must be calm and be sure that is he is not interested in you, but it is only a method of defense used by placing his strong horns on your face so you do not see that he melts within, each time that you are nearby and your details will do no more than to have him be completely vulnerable.
That feeling may seem a bit annoying, but if you can discover that gaining trust, will melt some of that hard shell and see that they are protective people, very loving and concerned people and whom you will have the opportunity to conquer more and more each time, a Capricorn, with small details that they enjoy more than large and expensive gifts.
It is always good options to give a Capricorn reassurance and support their decisions, injecting some positivity, because them being a little pessimistic, they generate extreme trust in you, which will help this person to loosen up and be much more open in love and sex with you.
How they behave.
A Capricorn is like a goat ready to run after his or her lover and catch him with a delicious wave of heat emanating from his body, they are people who may seem shy at first, but as you progress throughout the relationship, you will be uncovering, and seeing their sweet and wild sides.
The Capricorn, are people who are willing to take risks with you, provided that you lend a hand, and they decide to take it, otherwise you can be sure that you will not have a positive response forcing them because they are stubborn and will not do anything that they do not want to do, unless you manage to convince them gently.